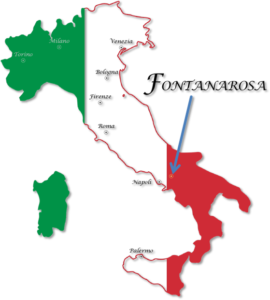 Fontanarosa Saffron is 100% pure saffron Italian. It's entirely cultivated, produced and packaged in Italy (Fontanarosa, province of Avellino), in strict compliance with the hygiene standards required by law.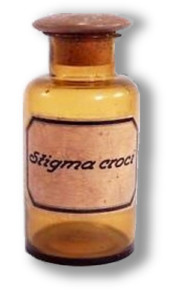 Fontanarosa saffron has been classified as 1st category saffron according to ISO 3632-2-2011 (International Standardization Organization), which defines the saffron analysis and classification method.
ISO rules establish a strict protocol to analyze saffron and at the same time indicate a list to compare the benchmarks with the results obtained from the analysis (UV-Vis Spectrophotometric Analysis).
These parameters classify 4 different categories of saffron, according to the values of Crocina (coloring power), Picrocrocina (amaricus power) and Safranale (odorous power) achieved by spice.
Fontanarosa's Saffron, according to laboratory analyses, demonstrates that the levels of Crocina, Picrocrocina and Safranale in the 1st category clearly exceeded, reaching points of excellence with rate even higher than 20% of the minimum values required to belong to this category, for Crocina (dyeing power) and Picrocrocina (amaricus power).
Cultivation is carried out according to the traditional cultivation techniques, without any use of additional chemical elements (pesticides, herbicides, etc.) so, from 2017 the company is in a state of biological conversion, to formalize its habit to a biologically pure agriculture.
According to ancient tradition, the crop of saffron flowers and their subsequent buffing (extraction of the pistils from the flower) are entirely handmade, to better preserve the integrity of flowers and pistols.
Slow drying is carried out immediately after buffing at a constant temperature of 45°, to ensure the preservation of all the organoleptic properties of the spice, which is immediately packed hermetically.
All laboratory operations are carried out in full compliance with the strictest hygiene rules.
Our bright saffron packs are exclusively made up of recyclable and eco-compatible materials (glass, cork, aluminum, recycled paper, natural raffia) in full respect of Nature and a cleaner World.
In order to master the quality of our Saffron, see also the links below with the lab tests and a comparison with ISO parameters.
ZAFFERANO DI FONTANAROSA di Mauro Gambini de Vera d'Aragona
C.da Corpo di Cristo  –  83040 Fontanarosa (Avellino) – ITALY
info@zafferanodifontanarosa.it  –  Tel +393470475340
P. IVA 08460531216  –  All right reserved  –  Privacy Policy